Plastic Surgery is the Latest Accessory for Job Seekers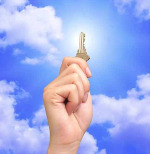 I thought that it was interesting that MSNBC was reporting that some surgeons and patients are now citing increased interest in surgery among people wanting to look younger and "fresher" for the ever-competitive job market.  This is a trend that I too am seeing in my office.
• The American Society of Plastic Surgeons released a recent survey showing that American women were looking at cosmetic surgery to get a competitive edge in the workplace.
• About 13 percent of the 756 women surveyed, between the ages of 18 and 64, say they would consider having a cosmetic medical procedure to make them more confident and more competitive in the job market.
• About 3 percent said they already had a cosmetic procedure to increase their perceived value in the workplace, and 73 percent said they believed that appearance and youthful looks play a part in getting hired, a promotion, or getting new clients, particularly in these challenging economic times.
You can read the article in its entirety at http://www.msnbc.msn.com/id/30112465/
Copyright 2009 Reuters.