New Year, New You!
It's 2010, and we are not only embarking on a New Year, but also a new decade!  So too come the traditional New Year's resolutions. Maybe you have chosen to kick a bad habit, exercise more, eat things that are better for you, or do a little more to make the planet a better place.  Or maybe you'd like to turn back time, in the mirror at least – a whole decade would be great, wouldn't it?!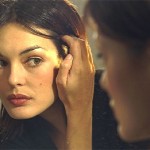 Surprisingly, there are a number of great smaller, relatively easy, pick-me-ups that can make a big impact.  These procedures are less invasive, concentrated in one smaller area, and require minimal downtime.   Here are my favorite suggestions for a more youthful 2010:
Spot Liposuction
It is amazing how achieving more definition in one spot area can give you a leaner, more defined appearance.  Some of the best spot areas to target include the arms and on the flanks (aka love handles).  Liposuction performed under the chin in the neck area can give you the appearance of a neck lift, and is a favorite among my younger patients who are just starting to see early sagging and bagging.
Incisionless (hidden incision) Lower Lid Blepharoplasty
This procedure is also known as a transconjunctival lower lid blepharoplasty and is a subtle way to peel back the years.  In this procedure, the incision is located on the inside of the lower lids, so the healing is less noticeable.  Excess fat that causes the look of under eye bagginess can be removed through these hidden incisions, giving the lower lid a firmer, smoother appearance.
Fat Sparing Upper Lid Blepharoplasty
This procedure is a more modern version of the traditional upper eyelid lift.  As a result, it is less invasive, easier to recover from, and more natural appearing, especially over the long term.  Traditionally, with an upper eyelid lift, the goal is to brighten the eyes by removing the excess skin that droops over the eye with aging.  Along with this, the excess fat around the upper lid is removed as well.  The newer fat sparing technique emphasizes a more conservative fat removal to prevent a sunken or unnatural appearance over time.  Because less fat is removed, the procedure is less extensive, and can easily be performed in the office under a local anesthetic.  This is not your mother's eyelid lift!
If you would like more information on any of these procedures, please contact us.  We would be glad to answer any questions that you may have.
And Have a Happy, Healthy New Year – Cheers!