Jane Says: Benefit Cosmetics Co-Founder, Jane Ford, Talks About Makeup Choices After Facial Procedures
What do we do when the Botox, fillers, and lasers stop doing the trick, and we finally do look our ages? For some women, making the decision to rejuvenate their look with facial plastic surgery may be a vital part of their long-term beauty goals.  So how do we best incorporate downtime into our busy lives?
Whether it's a small tweak or a major overhaul, immediately after, the swelling and bruising from the procedure may have you in hiding longer than you would like. Luckily, in most cases, the temporary changes to your face are easy to camouflage. So what are the best products on the market that can help you put your best face forward as soon as possible? Who better to ask the tricks of the trade than a true expert – Jane Ford, beauty powerhouse and co-founder of the global beauty brand Benefit Cosmetics.
I recently sat down with the very fabulous Jane to get her recommendations for the perfect post-operative regimen.  Of course, once the healing is done, these Benefit products are perfect for looking gorgeous everyday too!
Jane starts with the basics:
"Always, always invest in good moisturizing. I just love our Dear John facial cream (one of Elle Magazine's top 5 picks)…quite honestly, I can't find one better."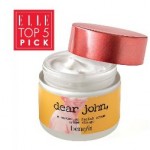 Eyecon eye cream is terrific for puffiness. She also recommends Ooh la Lift for under eye tightening and brightening to maintain your results.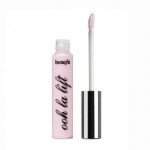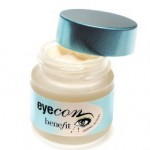 Next the camouflage:
Over your moisturizer you'll want to apply That Gal, a raspberry -based skin primer and brightener.
She also recommends purchasing a Play Stick in the appropriate shade for strategic camouflaging.  This should be used all over eye (under and on lids) as well as around ears. It's also chamomile and lavender-based for gentleness.
Jane adds, "I love this because it's really easy to use. It provides a matte finish and can also double as a light weight foundation if mixed with moisturizer." Stay clear of concealers that have too much oil…"They may have a mite too much shine for post-op use."
For the final overall coverage, Jane prefers Benefit's cream to powder foundation, Some Kind of Gorgeous (deemed the world's best foundation by Elle Magazine).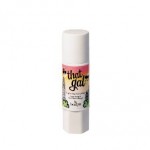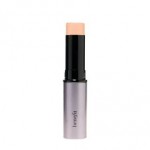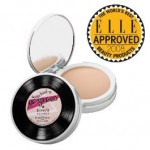 Time for color:
For a gentle looking, healthy glow, try Dallas, a subtle powder bronzer, and the company's bestselling Posie cheek tint.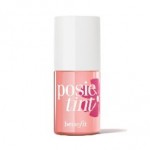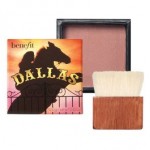 Go for a natural eye using soft brown mascara and possibly a soft dark brown eyeliner for lining the upper and lower lids. Consider using the Big Beautiful Eyes kit – both for eye color and lining.  The kit comes in warm neutral hues and provides you with all you need to line, define, and contour your eyes like a professional.
To add definition to the face, keep the brows filled.   Try the winner of Allure's 2008 best brow product, Brow Zing.
Compliment your look with a very natural lip color…no pinks or reds. Use a neutral soft lip liner.  Fill in the lips with just a hint of gloss.
For the finish, get a pretty, soft, luminescent look with Dandelion, a super light-weight soft pink powder for all over face.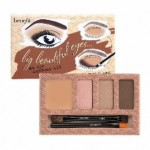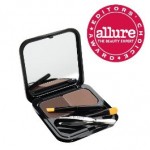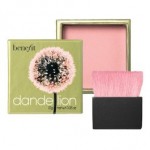 Jane's Final Tip
Get brows and lashes dyed two days before your surgical procedure.  It will give your face definition afterwards.
And at the end, I couldn't resist asking – what is the one product that Jane absolutely cannot live without (surgery or no surgery)?
It's That Gal, of course.
Thanks for all of your wonderful suggestions Jane!

Benefit Cosmetics, the "friskiest luxury brand"can be found at over 2000 beauty counters in more than 30 countries.  Or you can just look at www.benefitcosmetics.com.