Introducing a Great New Skincare Line – Neocutis
I am so pleased to offer a new skin care line – Neocutis.  It is available only in doctor's offices.  Like you, I am always skeptical when it comes to anti-aging product claims. And of course, no cream can possibly be as effective as surgery or therapeutic laser treatments.  But in the world of skin care products, I think that Neocutis is among the best there is for clinically proven wrinkle reduction.
Its flagship product, the Bio-restorative Skin Cream, contains the company's proprietary ingredient, PSP™, the most complete protein blend of Human Growth Factors, Cytokines, and Interleukins available to rejuvenate and soothe skin.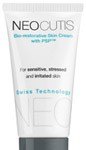 Not only is it a great product for anti-aging, but it also helpful after facial cosmetic procedures to promote healing, a real plus in my clinical practice.  It can even be used in combination with other topical treatments such as anti-rosacea medications, anti-acne medications, or retinoids to help soothe and treat the skin.
The Bio-restorative Skin Cream's effectiveness in helping to reduce the signs of facial skin aging has been shown in several clinical studies.
The detailed results of the anti-aging studies can be found by clicking the links below.
Clinical Data: 2 Month Study
Clinical & Histology Data: 6 Month Study
Reduction of Skin Wrinkle Depth
The Neocutis product line also includes an eye cream, a daily sunscreen moisturizer combo, as well as Blanche.  This product helps to even out the skin tone by treating hyper-pigmentation and melasma.  Blanche was recently chosen by Allure Magazine as the 2009 winner of the Best Beauty Editors' Choice Breakthrough Award.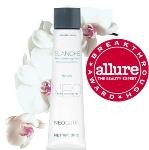 For more information on the complete line of products, visit www.neocutis.com.